For more information, contact:


Síren Call Records
77 Water Street
Suite 1409
New York NY 10005
(646) 582-8032 *
8:00 am - 12:00 am

​

​​Administration

CEO/President
Vice President

Chief Financial Officers

​
Account Directors

Legal Department


Director of Public Relations

​A&R

For bookings:
* -
This site supplements a business in the text-based roleplay game Popmundo. Join us?
Powered by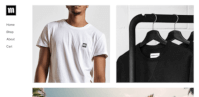 Create your own unique website with customizable templates.